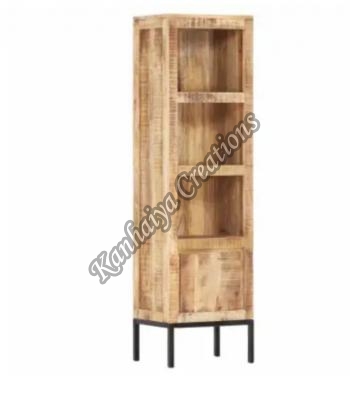 Storage is vital for keeping the essential items in a beautiful and uncluttered way. Storage cabinets can be installed at various places in houses, such as in a living room, kitchen, study rooms, bathrooms, etc. Storage cabinets are also used in offices, factories, and warehouses. The storage cabinets can be installed to make better use of spaces for keeping the essential items in a defined way within homes, offices, etc.

The kitchen is the center of the house, and it is the place where all kinds of food items are stored. Storing food items, spices, and other kitchen accessories in storage cabinets will add to an organized and clean look. Designer storage cabinets are a new trend in the home design as they provide for an uncluttered look and make maximum use of storage capacity within the kitchen space.

Several storage cabinet suppliers in India are selling high-quality cupboards for storage for various kitchen sizes. Here are some of the advantages of using storage cabinets for your kitchen.

Adequate use of space
The kitchen is a space that requires maximum storage to fit all the different pans, pots, plates, along food items for daily meals. Many of us are unable to use the storage capacity of our kitchen to full use. Using stackable storage can aid you to make full use of the storage capacity that your kitchen cabinets have to offer. It is especially beneficial for people living in smaller square foot homes where the kitchen space is limited.

Customize Kitchens
Customized storage cabinets are better than free-standing storage cabinets that can fit into any type of space. Using customized storage cabinets for storing various kinds of items in a small space can be advantageous for the homeowner. Customized storage cabinets also add to the decor of your house and make for a good flow of design in all the different rooms within your home.

Improved organization
Most people can get stressed if their homes are cluttered. Organizing and cleaning kitchen storage cabinets can help people to relax and detoxify knowing that the central part of their house is cleaned and organized. By cleaning and organizing the kitchen cabinets, you also get ideas of food items that need to be purchased or items that have expired, etc, during your next grocery trip. It will help you save money as they help you reduce food wastage.

Flexibility
Another great advantage of using storage cabinets for your kitchen space is that they are available in a variety of sizes and shapes. Depending upon the layout of your kitchen, you can pick and choose the storage cabinets that can help you make the best use of your kitchen space. You can also opt for moveable or adjustable storage cabinets for making use of the corner space of your kitchen. These moveable and adjustable storage cabinets can also be ideal for the outdoor kitchen in your house deck.
The above-discussed benefits of storage cabinets will help you to purchase storage cabinets from authentic suppliers. Proper research about the quality of the cabinet storage should be done before buying them to ensure their durability in the long run.
This entry was posted on March, 24, 2021 at 12 : 57 pm and is filed under Storage cabinet. You can follow any responses to this entry through the RSS 2.0 feed. You can leave a response from your own site.